In our six plus years of marriage I have never really decorated our home. We have rented up until nine months ago and for the last nine months the money has gone towards the
outdoors
.
But now it is my chance to finally shine. I have literally four big projects going on in my head: the living room, the kitchen (complete remodel), our bedroom, Drew's room. And I'm working on things for all four of them and therefore will never finish.
I am always flipping through magazines or blogs to give me ideas and inspire me. It took another annual family Christmas party to remind me that the decor inspiration and talent lies in my own heritage. My dear grandma and her decorating was something very picture worthy.
Plastic tablecloths and arranged centerpieces on every table. And Happy Birthday napkins for who? Jesus of course.
There is definitely a sequin theme going on here.
Bringing in nature with the pinecones.
Grandma, I'm so loving purple right now. It's my favorite color.
The old birthday board to celebrate the special birthday boy or girl. On Christmas of course it is Jesus. How do I replicate this?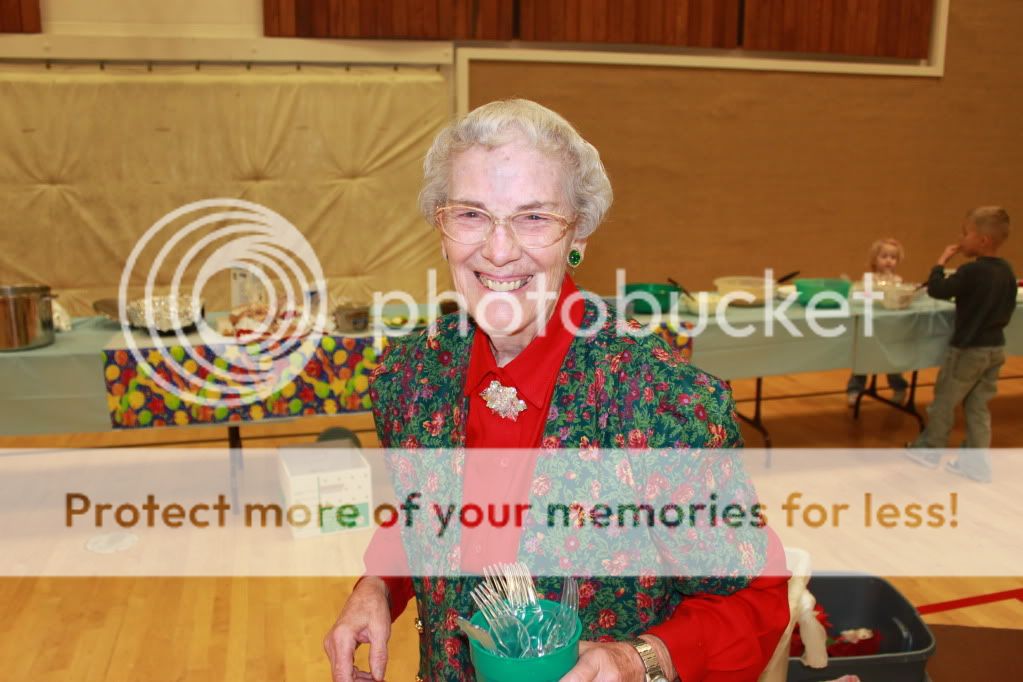 The woman of the hour.
Grandma, I think you're great. I will help you set up plastic tablecloths any day just to see your amazing centerpieces. And I am in need of a centerpiece for our new kitchen table... hint hint.